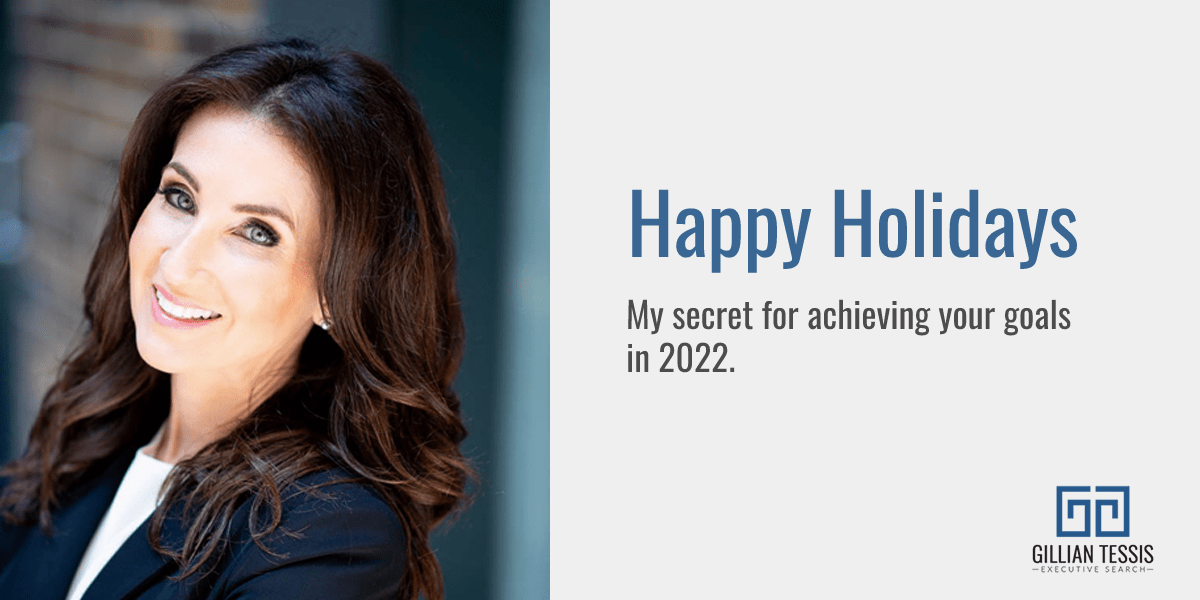 As the year draws to an end we want to share our warmest holiday wishes to our friends and valued clients. We feel incredibly grateful for your continued support, partnership, and trust. We wanted to extend a heartfelt thank you, and a gift, in the form of an idea from our founder. (It is the holidays after all.)
"I tried an experiment at the end of 2020. I'd never done anything like this before. It was so not my thing. But, one year later, I can attest to its power. Twelve months ago, I created a vision board. I sat with my friend and our daughters and we cut words and visuals from magazines: things we hoped to achieve, both personally and professionally, and mantras we planned to live by in 2021.
I am by no means crafty, it wasn't a work of art, but I hung that board above my desk, and I looked at it every single day. On days I felt stressed, there were calming sights. On days I felt discouraged, I found mantras to inspire me. And I never lost sight of my goals.
Now, 12 months later, I look at the board and I'm amazed at all of the things I set out to achieve, and proud of what I accomplished. Whatever your hopes may be for 2022, I challenge you to put them to paper (in words or photos), because seeing them is believing them.
And I'm always an email away if any of those goals are work related!"
Wishing you and your families a safe, happy and healthy holiday season, and great success for 2022.
Quotes That Inspire
"If we don't change, we don't grow. If we don't grow, we are not really living."
– Gail Sheehy
"You are allowed to be both a masterpiece and a work in progress, simultaneously."
– Sophia Bush
Trending Now
Bill 27: Right to disconnect passes in Ontario
The Ontario government has passed new laws to help employees disconnect from the office and create a healthier work-life balance. This article outlines some of the nuances and implications of this new law, including banning the use of non-compete clauses. Read article.
Interesting Reads
In case you have a little extra downtime over the holidays, I wanted to share a few of my most recent favourites:
The 3-2-1 Newsletter from James Clear
I never miss this weekly newsletter. It's comprised of three unique ideas from its author, James Clear, two inspiring quotes and one thought-provoking question. It's clear and concise, and has been touted as "The most wisdom per word of any newsletter on the web." Subscribe now.
Atlas of the Heart by Dr. Brene Brown
I read everything by Dr. Brene Brown and I can't wait to spend my holidays diving into her latest book. It explores the emotions that define the human experience, and shares a framework for cultivating deeper connections. Learn more.
Serena Williams On 'King Richard' And The Entrepreneurial Lessons She Learned From Her Dad (Forbes)
I'm an avid tennis player and fan, and I have always been inspired by Venus and Serena Williams for their incredible tennis skills, strength, courage and resilience. (In fact, there is a picture of Serena Williams on my vision board.) Not only did I love the film 'King Richard' (it's so inspirational–and very appropriate for this goal-oriented newsletter), I was also interested to read about Serena Williams' take on the movie, and what she believes is the secret to her success. Read now.